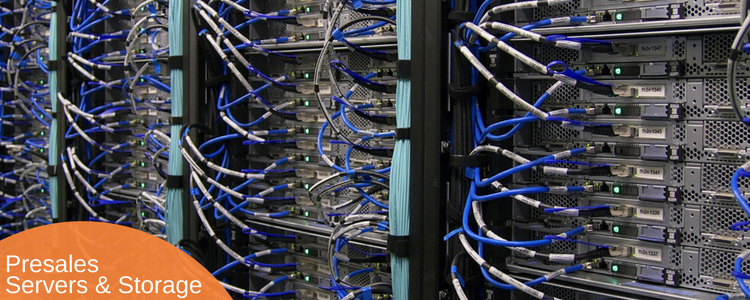 Job Description:
- Acting as solutions architect supporting all aspects of presales activities and presales channels development for the company products and services.
- Constant communication with vendor technology from projects and involve presales team when validation form vendor is required.
- Complete process of analysis to understand customer needs and current technical environment, key business issues and future technology requirements in order to provide best technical solutions.
- Communicate with partners' technical teams for advice and validation for configuration and technical trainings with is required.
- Ensure smooth transition to technical teams of the business and functional requirements agreed with customer and enable initial hand holding and relationship building with customer.
- Design tailor-made storage solutions to meet the customer needs and budget.
- Architecture/designed proper solutions using the latest technology in the IT domain.
- Working close with the sales team to design, propose, and close new deals/opportunities with customers.
- Represent company at specific technology events and sustain presentation for target audience - technical or presales from partners or end-users/ customers.
Job Requirements:
- Required certifications: from actual vendors (qualified technical certifications on neworking, servers/storage). Proved deep understanding of solutions validated with vendor or another certified center.
- Solid knowledge of IT market- brands, IT solutions (mainly on storage systems), vendors;·
- Technical& analytical mind;·
- Good search skills & quest for learning;·
- Technical skills combined with a good understanding of sales situations;·
- Listening skills, good interpersonal and communication skills,
- Partner and Customer orientation.
To apply to this opportunity, feel free to contact us at hr@asbis.ro.
---
CV-ul pe care ni-l transmiteți nu trebuie să conțină date sensibile referitoare la: originea rasială sau etnică, convingerile politice; convingerile filozofice sau religioase; apartenența la un sindicat sau la un partid politic; istoricul infracțiunilor sau al procedurilor penale și al sancțiunilor sau amenzilor asociate; comiterea oricărui comportament ilegal sau necorespunzător și a sancțiunilor asociate; sau orice număr de identificare a unei persoane la nivel național.
Dacă CV-ul sau profilul dvs. conține aceste informații, vă declarați de acord/ vă asumați că este pe propriul dvs. risc.