BUY ONLINE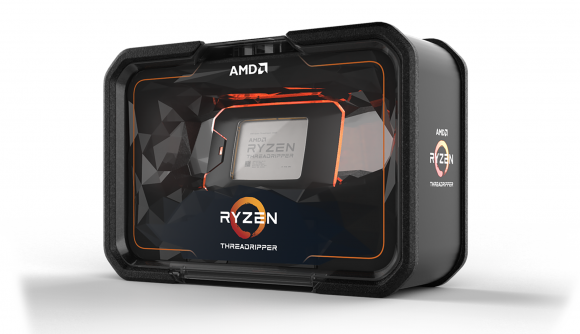 AMD (NASDAQ: AMD) AMD a anunțat disponibilitatea a două modele suplimentare de generația a doua AMD Ryzen Threadripper, 2970WX cu 24 de nuclee și 48 de fire de execuție și Ryzen Threadripper 2920X cu 12 nuclee și 24 fire de execuție. Seria Ryzen Threadripper WX este lider de clasă în ceea ce privește numărul de nuclee, concepută special pentru clienții care se concentrează asupra puterii computaționale brute pentru cele mai grele sarcini de lucru. La rândul său, seria Ryzen Threadripper X oferă categoriei enthusiast, gamerilor și streamer-erilor performanțe ridicate, cu o experiență de joc perfectă și fluidă, bazată pe o viteză de ceas superioară, dar și un boost al procesorului mai ridicat față de generația anterioară.

"Transformarea dramatică a pieței HEDT și a PC-urilor este condusă de inovația AMD, iar familia AMD Ryzen Threadripper este esențială pentru acest nivel de entuziasm la nivel mondial", a declarat Saeid Moshkelani, vicepreședinte și director general al companiei AMD. "Extindem acest entuziasm, asigurând în același timp ca piața HEDT să rămână accesibilă pentru o gamă mai largă de creatori și gameri, cu două noi procesoare Threadripper"
Concepute pentru artiști, editori și ingineri, procesorul de a doua generație AMD Ryzen ™ Threadripper dezlănțuie forța brută a celor 32 de nuclee și 64 de fire de execuție, astfel încât creativitatea ta nu are limite. Maximizați performanța sistemului cu machine intelligence - AMD SenseMI care învață și se adaptează pentru a personaliza performanța pentru tine și pentru aplicațiile tale. Creați, proiectați, editați, compuneți și modelați prin proiectele cele mai intimidante cu o capacitatea copleșitoare de procesare și capacitatea multi-tasking a celui mai puternic procesor de desktop din lume.


1. Testing by AMD Performance labs as of 6/26/2018 on the following system. PC manufacturers may vary configurations yielding different results. Results may vary based on driver versions used. Test configuration: AMD 'Whitehaven' X399 Socket sTR4 Motherboard + AMD Ryzen™ Threadripper 2990WX + Gigabyte X299 AORUS Gasming9 + Core i9-7980XE. Both systems feature GeForce GTX 1080 (driver 24.21.13.9793), 4x8GB DDR4-3200, Windows 10 x64 Pro (RS3), Samsung 850 Pro SSD. "Power" defined as computational processing power as represented by the cinebench R15 processor benchmark. The Core i9-7980XE achieved an average of 3335.2 points in the benchmark, while the Ryzen Threadripper 2990WX achieved an average of 5099.3, or (5099.3/3335.2=153%) 53% faster than the Intel Core i9-7980XE. RP2-01
2. Prior to the Ryzen Threadripper 2990WX, the desktop processor with the most cores was the Intel Core i9-7980XE, with 18 cores. With the release of the 32-core Ryzen Threadripper 2990WX, the most cores you can get on a desktop processor is now 32 cores. RP2-02
3. AMD SenseMI technology is built into all Ryzen processors, but specific features and their enablement may vary by product and platform.
Learn more at http://www.amd.com/en/technologies/sense-mi. GD-126